Phone: 9630414165, 8878500550
Email: sipssagar2004@gmail.com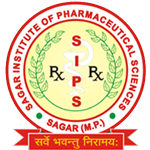 Sagar Institute of Pharmaceutical Sciences
Behind SVN University,
NH-26, Narsinghpur Road, Sagar, M.P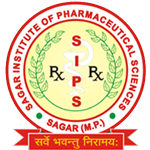 Sagar Institute of Pharmaceutical Sciences
Behind SVN University,
NH-26, Narsinghpur Road, Sagar, M.P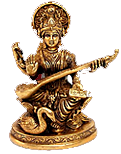 WELCOME TO SIPS


Welcome to our Institute, Ranked Amongst Top 3 Colleges of M.P. & Top 75 colleges in india

We offer a Comprehensive Education in all five branches of Pharmacy: Pharmacology and Toxicology , Quality Assurance, Pharmacognosy , Pharmaceutics, and Pharmaceutical Chemistry.

Our mission is to provide our students with a solid foundation in the theory and practice of pharmacy, while also fostering their personal and professional development. We believe that a well-rounded education is essential for success in the field of pharmacy, and our curriculum reflects this belief.

Our faculty members are experts in their respective fields, and they are dedicated to providing our students with the highest quality education possible. They are also committed to conducting cutting-edge research in pharmacy, and many of them have published their work in prestigious academic journals.

We also offer state-of-the-art facilities and equipment to our students, ensuring that they have access to the tools and resources they need to succeed in their studies. Our campus is located in a peaceful and serene environment, providing an ideal setting for learning.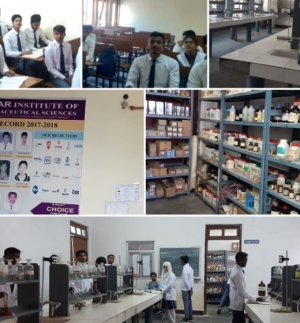 Patrons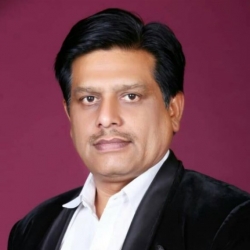 Principal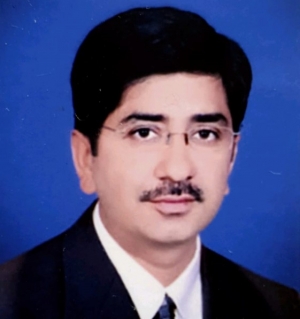 Dr. Yuvraj Singh Dangi (M.Pharm.,PhD)
Read More >
It gives me an immense pleasure to present before you the college information in form of website. Sagar Institute of Pharmaceutical Sciences (SIPS) is the first ever Pharmacy College in Sagar district introducing pinnacle of excellence in pharma education and research. The commitment for total quality management (TQM) and discipline is prime slogan and motto of our college.
SIPS is located in an idyllic ambience for academic activity, has excellent infrastructure and an experienced and dedicated team of faculty and staff. Established 2004, the Institute is well equipped and complies with all requirements of the PCI, AICTE, DTE (M.P.) and RGPV (M.P.).
Here at the SIPS, we value innovation, learning and the advancement of knowledge, pharmaceutical care and professionalism. We value diversity in all of its forms. And we value our students, faculty, staff and friends like you. So join with us to grow and to take pharmacy profession as a satisfying and rewarding career option!



Contact
Sagar Institute of Pharmaceutical Sciences
Behind SVN University
NH-26, Narsinghpur Road
Dist: Sagar
Madhya Pradesh - 470228
Phone - 9630414165, 8878500550
Email - sipssagar2004@gmail.com

Contents were last updated on 27 May 2023 04:36 PM [ Sat ] | Total Visitors to this website - 15648
Contents of this website are managed by
LATA SONI